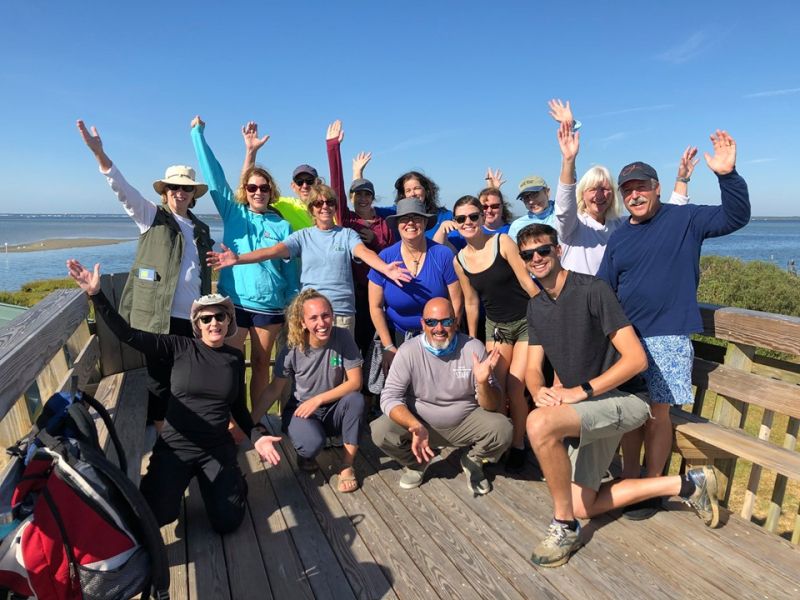 Barnegat Bay Master Naturalist Course
with Barnegat Bay Partnership
$10000
Do you enjoy learning about the plants, animals, ecology, and traditions of the Barnegat Bay and sharing what you've learned with others? Join us this spring for a training course to become a Barnegat Bay Master Naturalist volunteer.
The course consists of both virtual classroom sessions and field-based learning experiences about a wide range of wildlife and natural resource topics specific to the Barnegat Bay and its watershed. During the outdoor field sessions, you will learn from experienced naturalists and scientists while exploring both bay and upland habitats at various locations throughout Ocean County. The course also includes training in the skills volunteers need to help educate others about the bay and its watershed.
Course participants must have access to the internet for the virtual classroom sessions and be willing to drive to locations throughout Ocean County for the field sessions. Field trip activities will involve moderate physical activity, including hiking, kayaking, and seining.
After registering, course participants will receive a detailed schedule of session topics and field trip meeting locations.
Sessions will be 50% in-person, and 50% virtual classrooms:
Virtual Classroom Sessions: May 3, 10, 17, 24, 31 and June 7, 14, 23

In-Person Field Sessions: May 5, 12, 19, 26 and June 2, 9, 16, 21
This course is for adults, ages 18 and up.
Session 1:

May

3

-

Jun

23rd

,

2023

Wed and Fri

for

8 weeks

from

9:00 am - 12:00 pm